Resin bound and bonded driveways in Northwich
Northwich Drives and Landscaping has finished an impressive range of resin bound and bonded surfaces applications in and around the Northwich area, which includes domestic driveways, pathways, patios, courtyards, landscaping schemes and pedestrian walkways. Depending on the choice of aggregate, a resin driveway will ordinarily last between 8 and 15 years with hardly any maintenance required. A resin bound or bonded gravel driveway can be installed directly over an existing surface including old concrete or tarmac without the need for excavation, making it a speedy and cost effective driveway installation to enhance your Northwich property.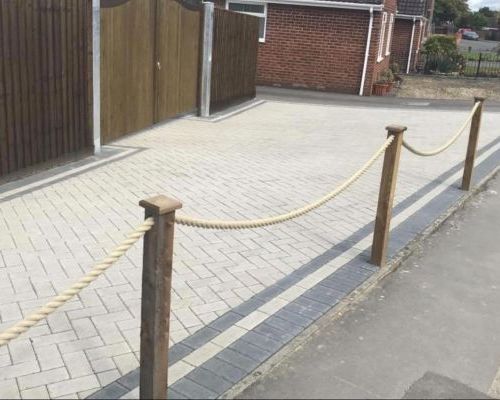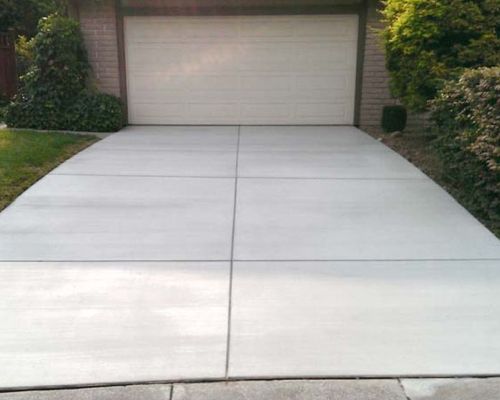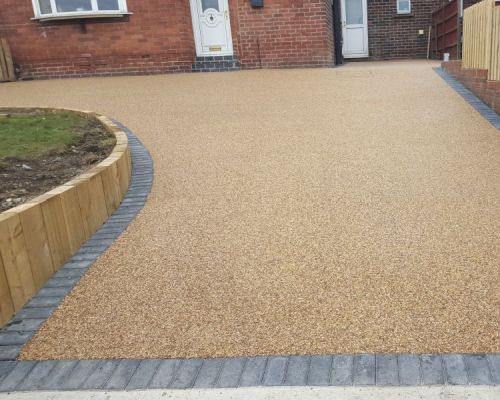 A Resin driveway to enhance your Northwich home
With very little maintenance required and a surfacing option which is both hard wearing and environmentally friendly, resin driveways in Northwich represent a cost effective alternative to other materials such as concrete and tarmac. Resin Bound and Bonded Surfacing systems can be applied to many driveway surfaces and can be completed fairly quickly minimising any disruption to your Northwich home.
Resin driveways that look great and last longer
There is a wide range of aggregates available, both natural and recycled, making it ideal for your Northwich driveway and a very good alternative to other surfaces like block paving, tarmac and concrete. Not only is a resin bonded or bound surface ideal for your driveway, it can also be used for the following applications in your Northwich home:
Stonework
Paving slabs
Patios
Garage floors
Block paving
Resin driveways, paths, patios, courtyards, landscaping schemes – Life Expectancy
Depending on the substrate, the life expectancy for a new resin driveway is between 8 and 15 years. We cannot, however, cover any damage due to forceful impact, reflective cracking from underlying concrete, damage because of sinkage, deformation or wheel tracking of underlying structural layer.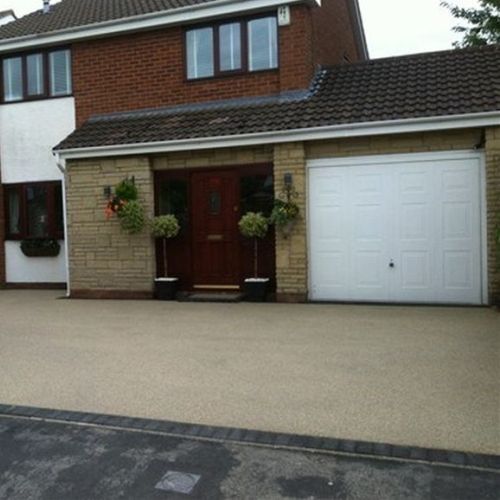 Contact Northwich Drives and Landscaping for Resin Driveway Surfacing in Northwich
A long established paving company, Northwich Drives and Landscaping offer the highest quality resin driveways in Northwich, and provide a 7 day a week no obligation quotation service. For a FREE NO OBLIGATION meeting with one of our friendly employees to discuss your specific project requirements, we handle all types of project both commercial and domestic, so if you have a resin project in mind for your home or commercial premises contact Northwich Drives and Landscaping today. See our other driveways services here.